For the next two days, I'm going to highlight our four beautiful blessings from God: our children. Today, I start with our oldest: Savannah. Savannah turned 9 this year and is too quickly growing up as you can see in this portrait below.
Savannah loves all things horses. Here she is riding Star at her uncle Rick's farm.

I'm not kidding when I say "loves" horses:

Savannah is also our avid outdoors person. She'll stay out all day if you let her. Here she is with her first catch of the day at our Elliott family reunion.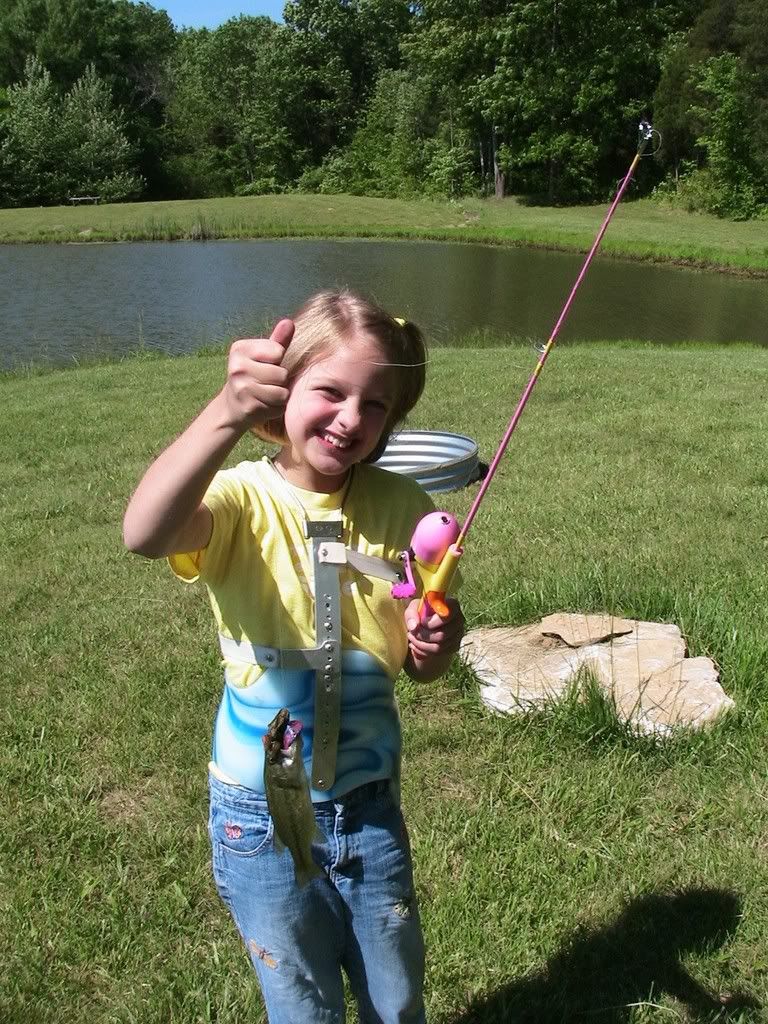 You'll also notice in these pictures a strange device she is wearing. We discovered this year that she has scoliosis and will have to wear this brace until she stops growing. I wrote a lot about this trial in our life earlier this year on this blog.
Savannah is also the leader of our little artists. Here she is below with a butterfly she painted on silk at an art camp at Sojourn Community Church this summer.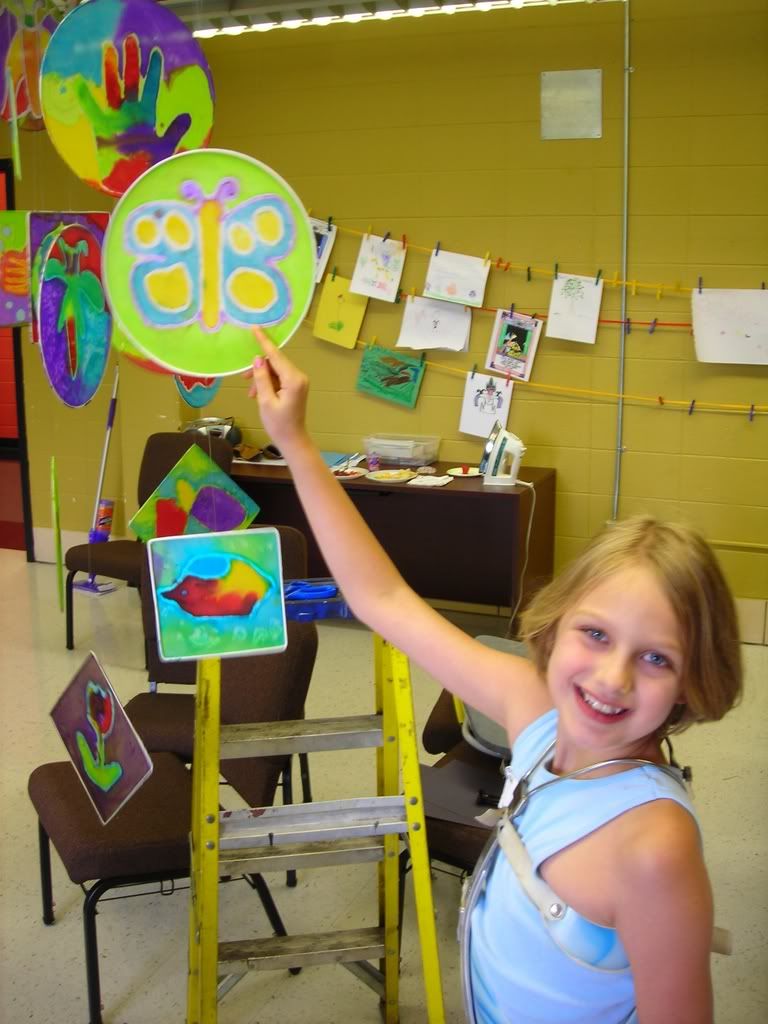 She also wanted you to see this large silk banner that she helped her class paint.

Savannah's accident was a big highlight of her life in November! If you hadn't heard, she fell off a diving board at our school's rec center pool and was taken to the hospital for stitches. Here she is being assessed by the medics.

Here's the Gurney Girl being rolled away!

Here she is being loaded into the ambulance.

And, praise the Lord, here she is with the only effects of the fall: 3 stitches in the chin.

All has healed up nicely and matches the little scar on my chin where I hurt it jumping off the stairs backwards at First Baptist. We've decided to start our own club. Not sure what to call it though: the chin club or the clutz club!