This evening I want to show you our "little red"--Sabrina. Sabrina turned 6 this year and is also growing up way too fast!
You may have noticed Sabrina's length of hair in the picture above. She announced to us this year that she wanted to get her hair cut a little shorter. It was the first major cut she has
ever
had! It was down about two-thirds of her back, but 10 inches later it touches her shoulder.
Though she's not proud of them, notice the freckles that daddy passed on to her that are starting to pop up under her eyes: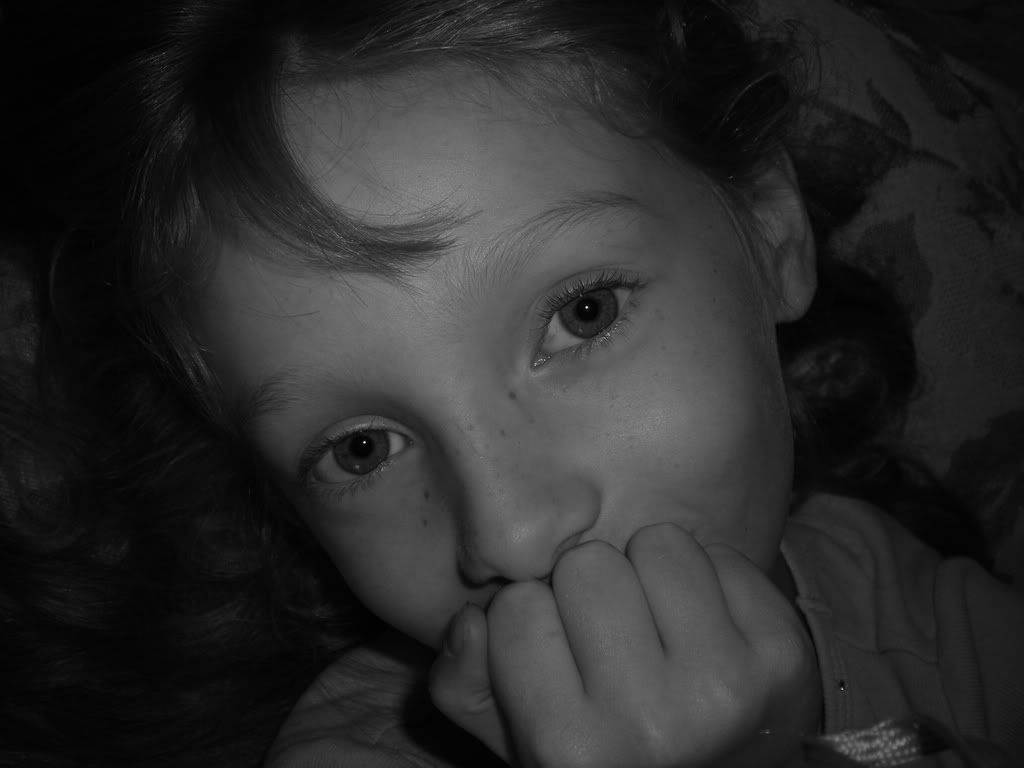 Sabrina has a darling little smirk (as shown below) that is designed to capture your heart. I will be a very busy dad fighting off the boys with this one!
I love this picture below where Audrea caught her in a natural moment having tons of fun on a hay ride: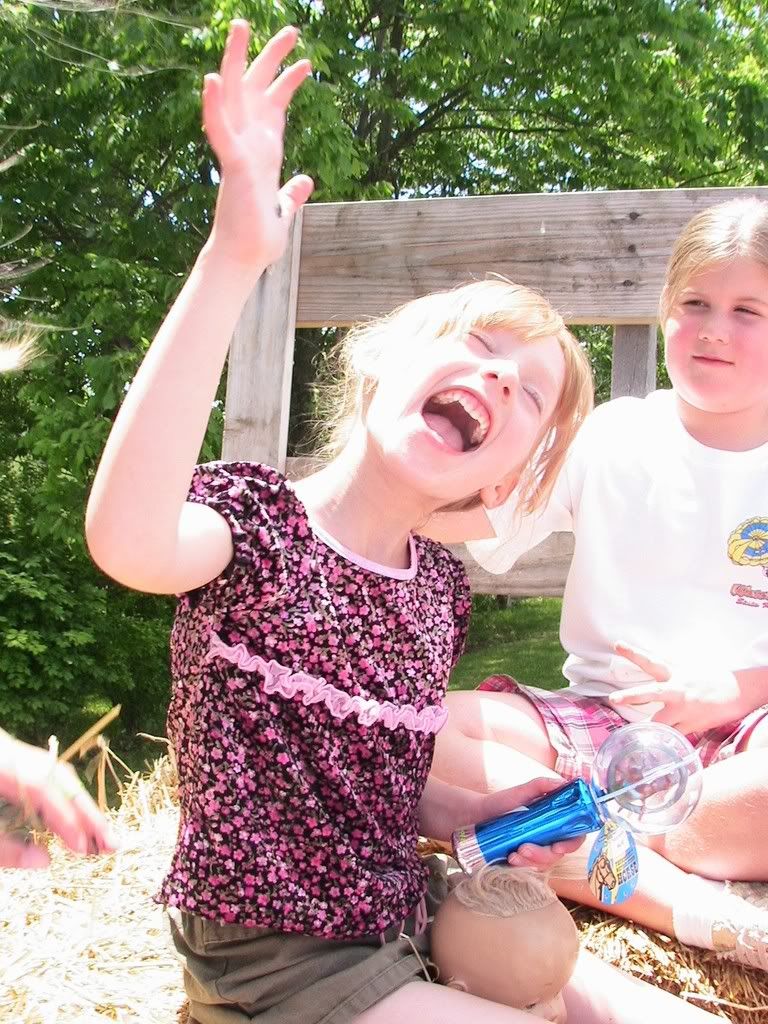 Our little Bina has about 45 nicknames that we've given her including but not limited to hoppy, boppy, bina bop, hippity, hoppity, and on and on. One of her other nicknames is revealed here in this picture: floppy.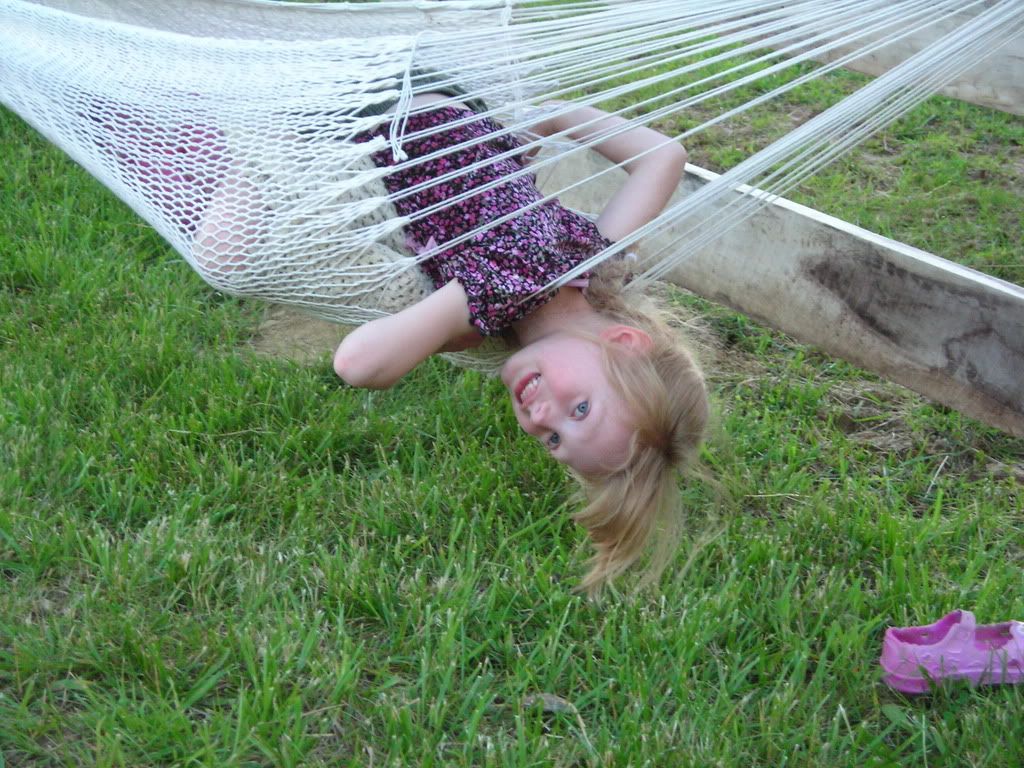 This was also the big year for her to part ways with her two front baby teeth.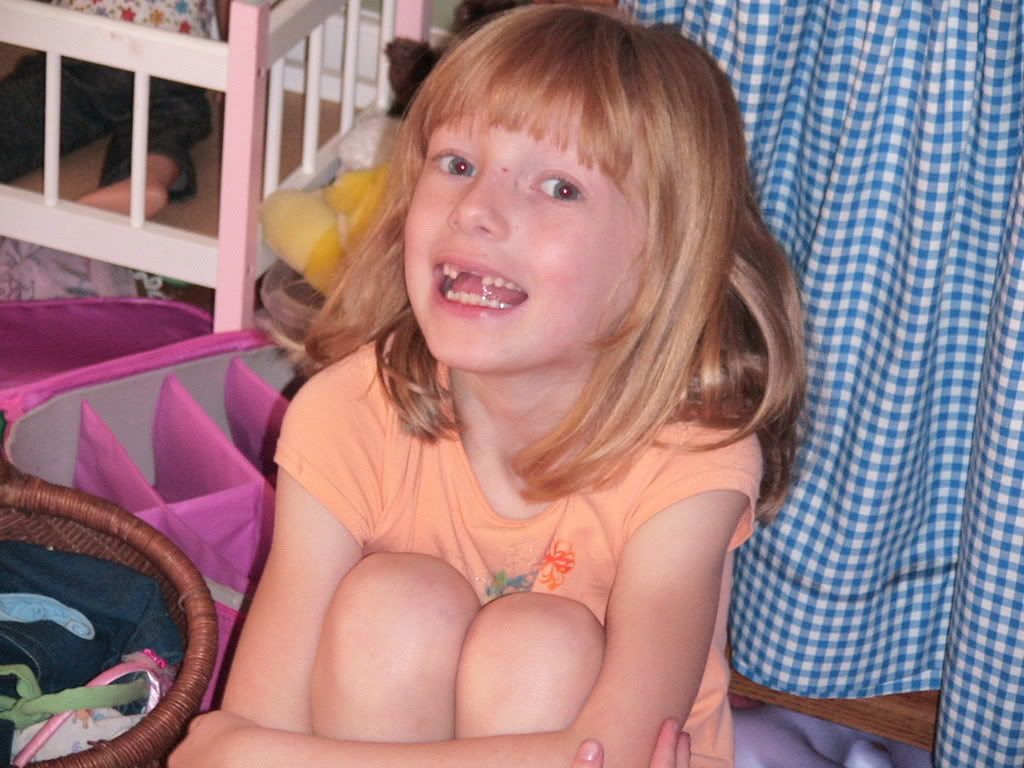 The new ones did grow in quickly before Christmas!