This September we welcomed a new addition to our family: Suzie Q (not necessarily after the
Hostess treat
or the
Creedence song
, however both apply well!). Suzie Q is considered a "
designer dog
" (pathetic, I know) and is a combination of 3 AKC breeds: Shih Tzu, Brussels Griffon, and a Toy Poodle. She weighed a little less than 2 pounds when we got her and now she is up to 5 pounds. She won't get much bigger than that. She isn't a "yipper" and she doesn't shed which makes her a pleasant dog to have around.
Audrea drove up to Chicago to meet her mom who had brought Suzie down from the Wisconsin Rapids area. Then Audrea brought her back to Danville where we (Paul, Elayna, and William) were waiting for them. She brought Suzie in, tucked in a box that was wrapped up like a present. In this picture below, Elayna had opened the box to discover the puppy and William was pointing and saying, "dog, dog" over and over.
The happy little puppy once freed from clutches of Elayna bounded into William's arms.
It's kind of silly, but Suzie is just like a baby in that she won't go to sleep unless she is being held by someone. Well, at least that's what she tries to pull off. If you ignore her for long enough, she'll try and find a blanket somewhere to curl up in.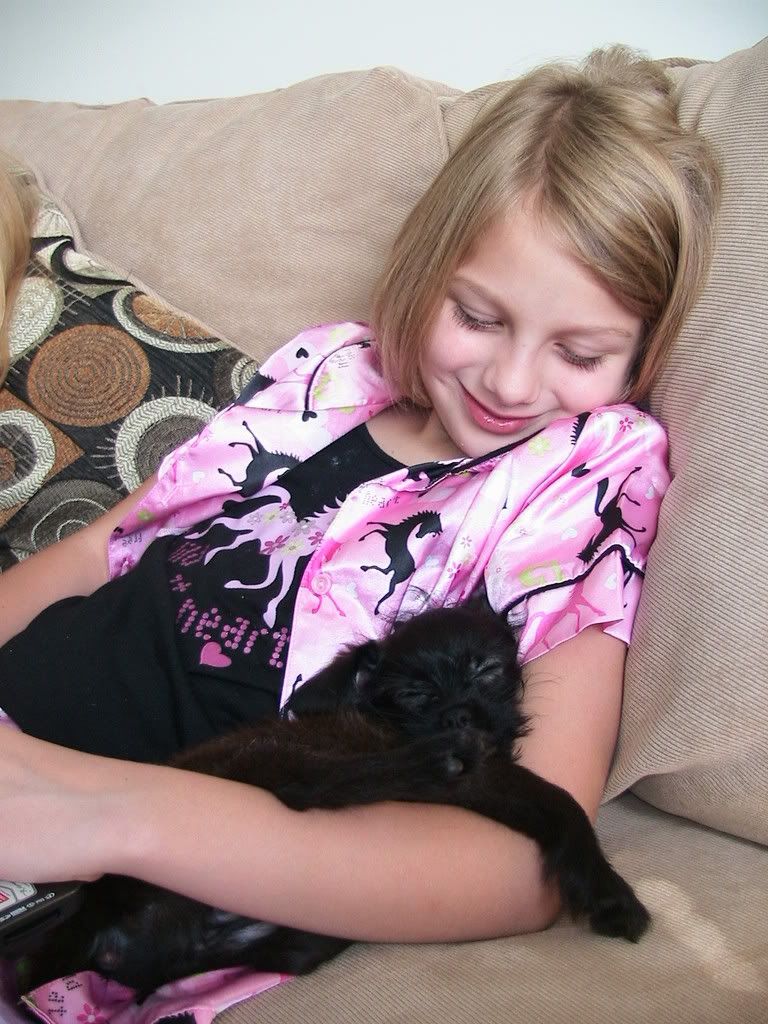 One of the funny/bad things she does is find Will's pacifier's on the floor and picks up and walks around the house sucking on them (not chewing!). Here in this picture below we had caught her in the act.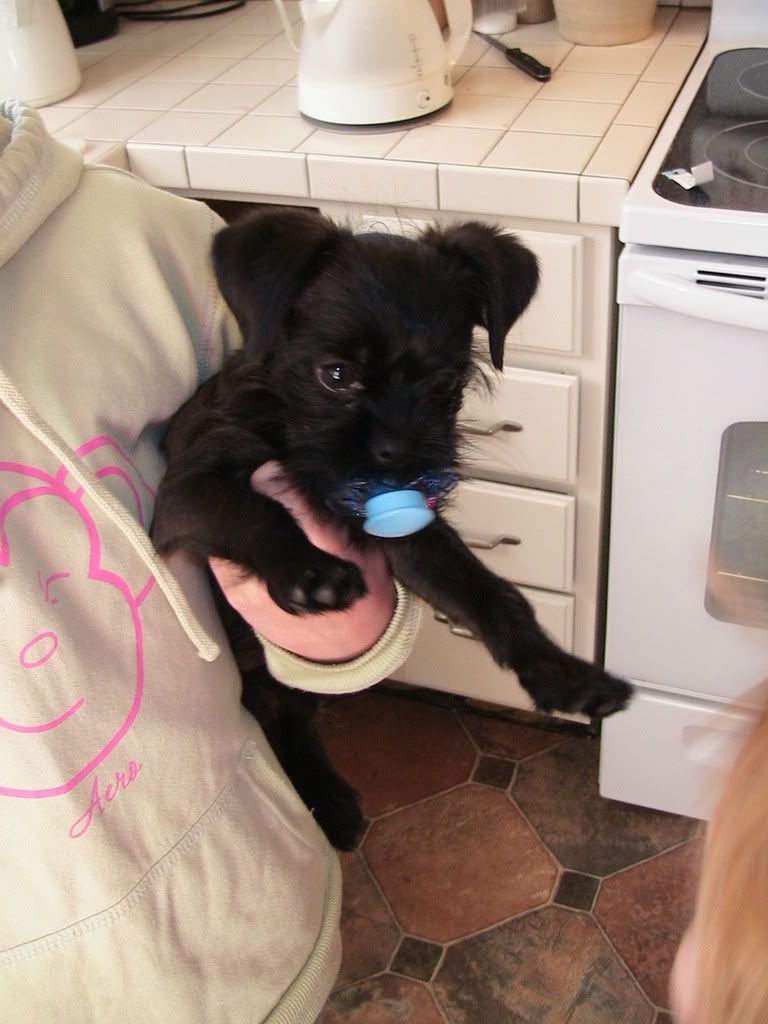 Suzie is basically potty-trained now. It's been several weeks since she had an accident, but getting to that point took an unbelievable amount of patience (or the display of a lack of patience) on my part. We started working with her on the sit-stay-come commands right away. Now, unfortunately, she is obeying better than William!