When we lived in Wisconsin and Minnesota, we would typically go pick out our tree at a tree farm or go cut it down, usually while freezing our noses off, and enjoying a hot cup of chocolate afterward. Transporting it home always involved tying it to the roof of that van with twine and then getting sap all over your hands while trying to take it off the van and set it up. The whole process from start to finish (of just going getting the tree, picking it out, and bringing it home) would take at least three hours.
This year we got our tree Kentucky-style. We put a few of the kids in the wagon and then whole family including the dog walked to the end of the block where there is a flower/garden shop that had real trees.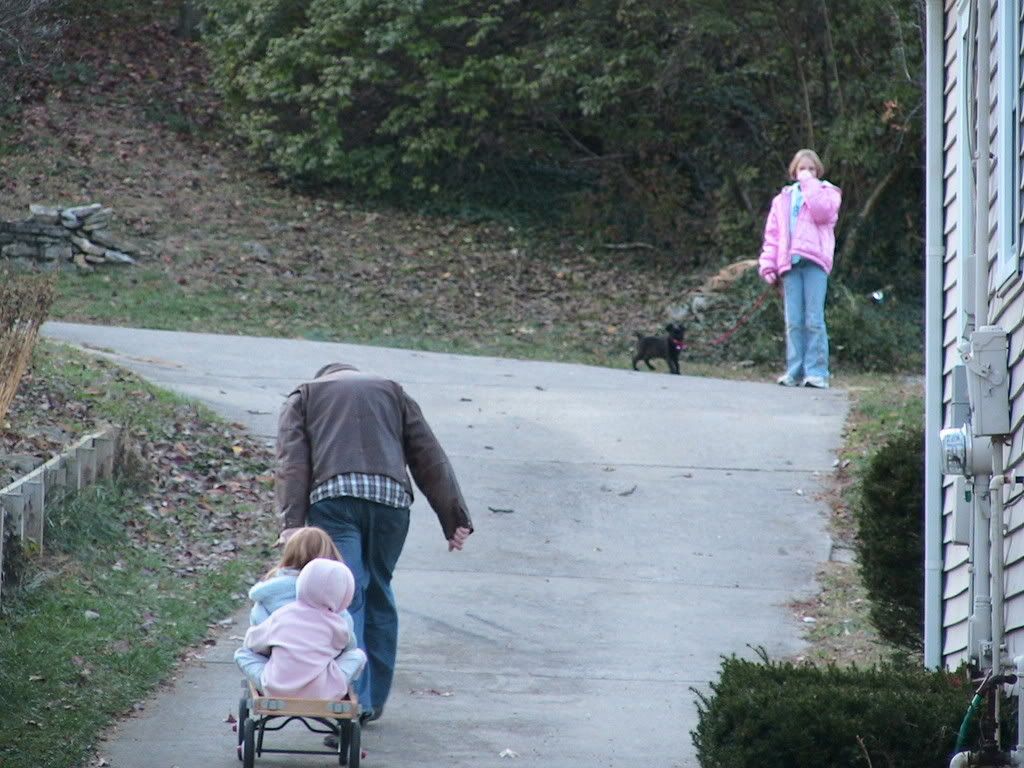 We picked out the tree, paid for it, tied it to the wagon, and walked back down the block to our house with it on our Kentucky sled.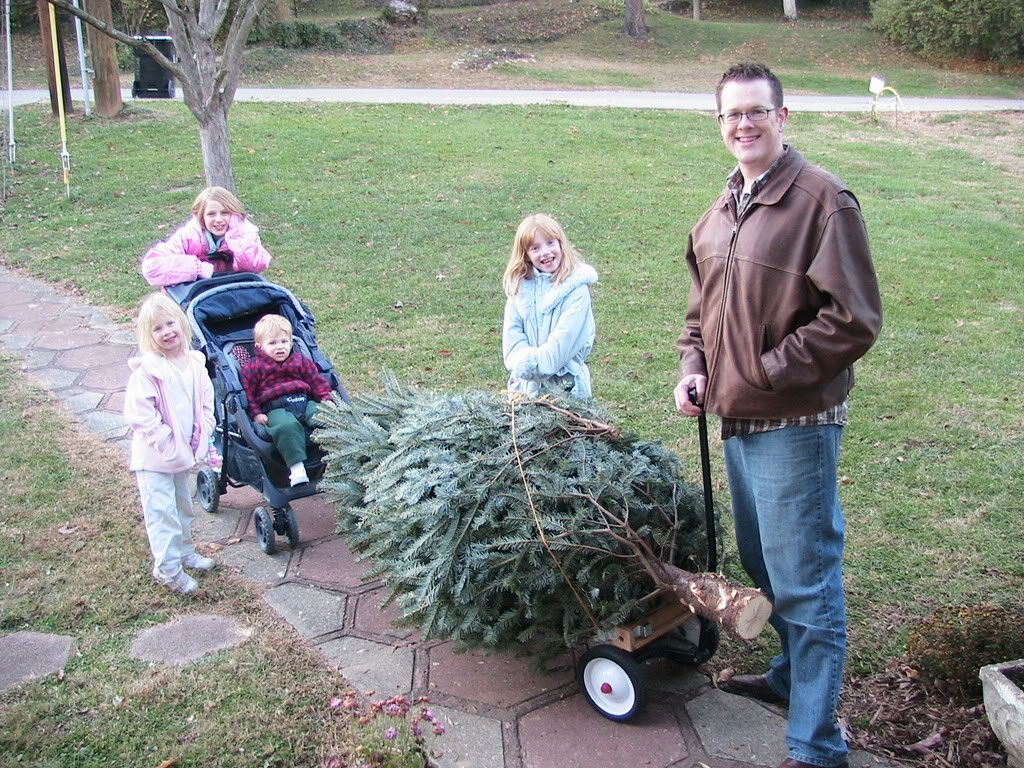 I brought it in and set it up in the stand and watered it and it was ready to be decorated. The whole process from start to finish this time took well under an hour. I think the temperature outside was around 45!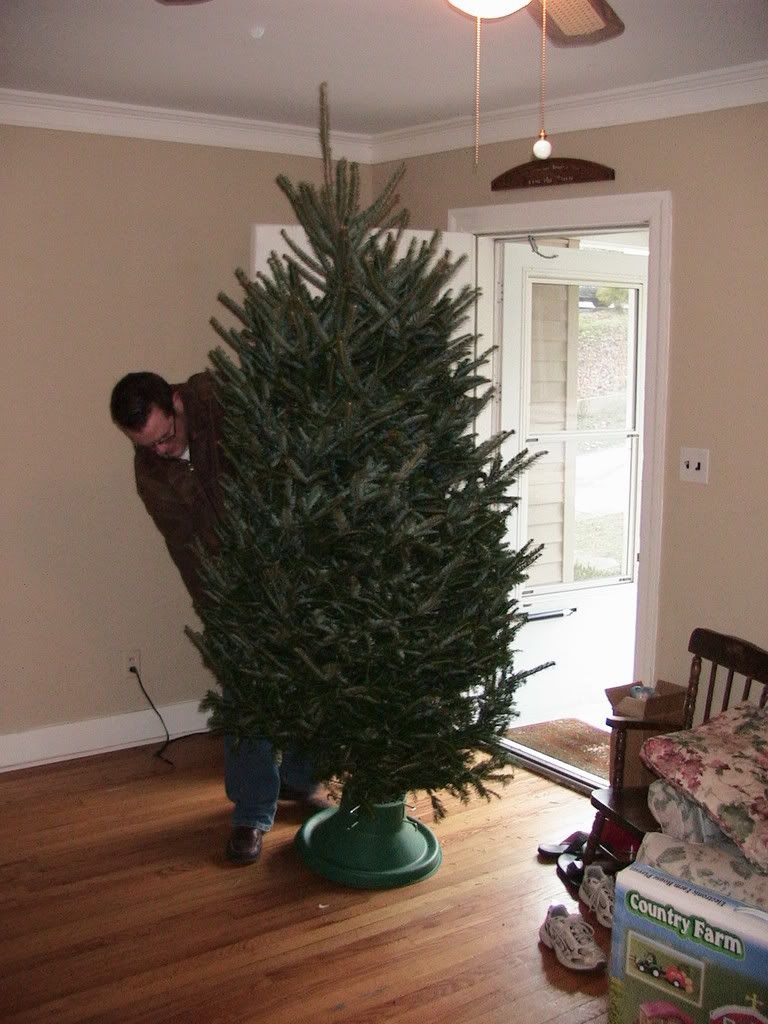 The girls all decorated the tree while I went outside and hung lights on the house (I forgot to get a picture of that). Here we are in front of our beautiful tree!

This year with the extra time, we were able to set up the "kids tree" and hang the lights on it as well!