One of the great benefits of homeschooling is the freedom to take many more field trips than you would get to in a typical schooling situation. When my mom taught us at home we were able to visit all kinds of interesting locations such as a candy factory, a newspaper press, television studio, and of course historic sites. Audrea has it even better than we did: she found a group that is explicitly about creating field trips--
River City Field Trips
.
Recently they were able to visit
The Farnsley~Moremen Landing
here in Kentucky.
The main reason for the girls to go on this trip was to help Savannah explore what an archaelogist does by working in a dig and seeing a real dig site.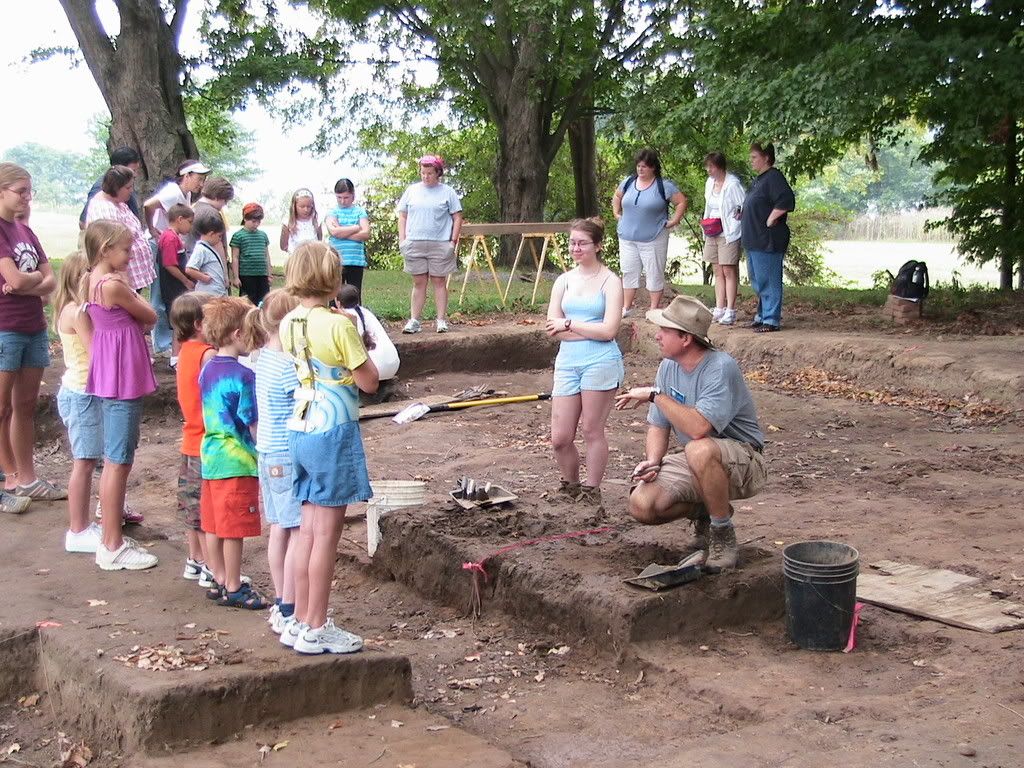 The girls were allowed to work in the hole and see what they could find!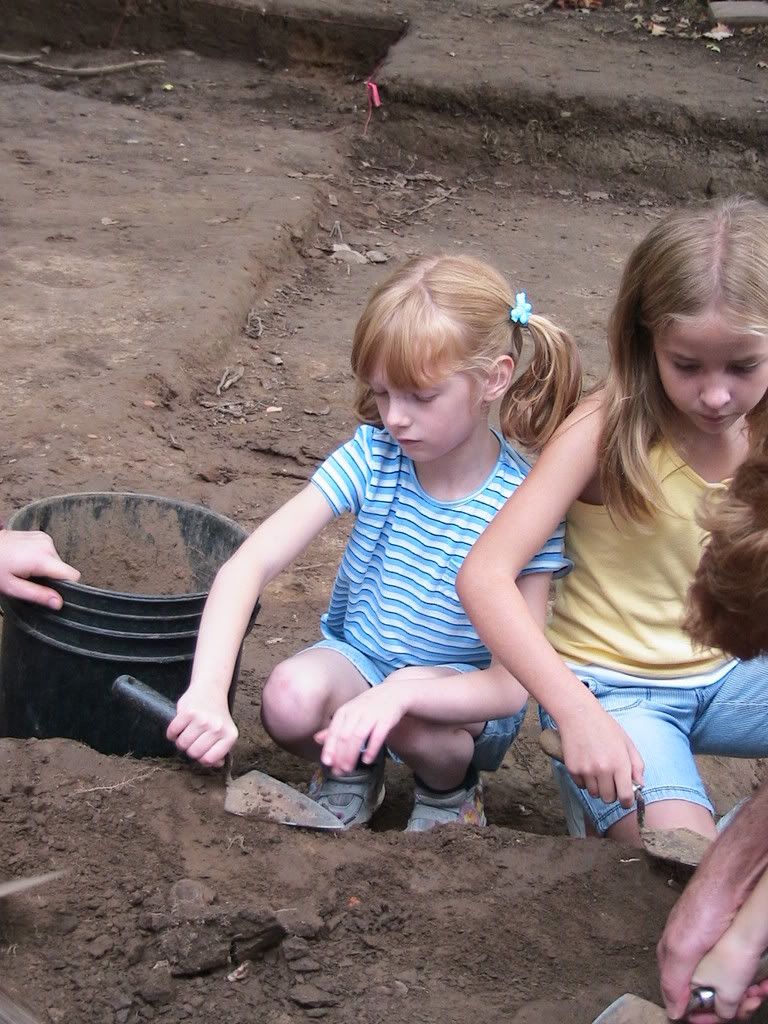 At the end, the girls were able to create their own bricks from clay with their names engraved.