This morning I want to introduce you to my darling Elayna. Elayna turned 4 this year as you can clearly see in the picture below.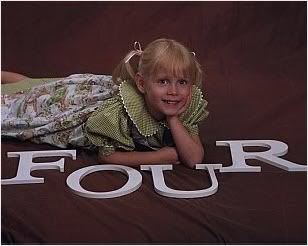 Baby Sweet's happy grin is always such a warming sight! Here she is doing one of her favorite things: munching on snacks!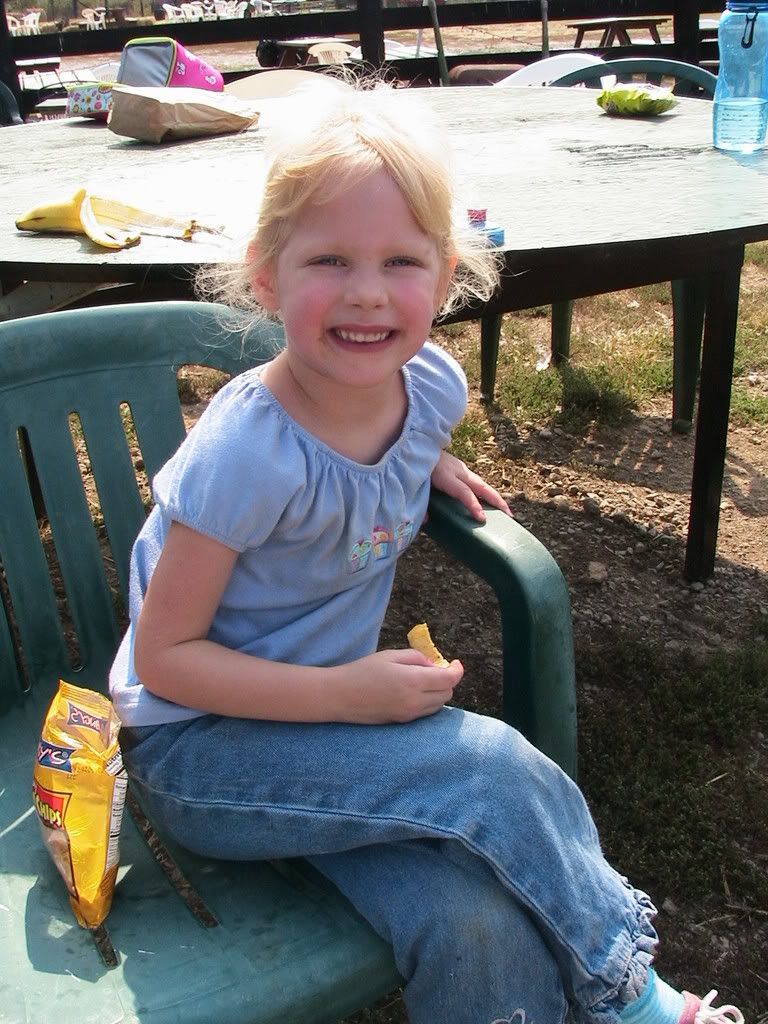 Here she is doing her most favorite thing: sleeping whilst sucking her thumb under her cuddly "tt-woobee-bubba" (as she calls it--she keeps adding new names that she likes).
Elayna can't decide who she likes to play with more: Will or Sabrina. She has been such a big helper with her brother but does tend to get into the most squabbles with him :)
Here's my little lovely one helping make these flowers look even more beautiful.