I'm having a hard time writing this post without displaying unbridled anger in my language... so I'll keep it simple and let it inflame you.
I double-checked with Strunk's Elements of Style, The Chicago Manual of Style, and American Psychological Association style guide and verified 1) capitalization of a personal pronoun is reserved for the first-person pronoun (however, references to deity are acceptable--Him, You, etc.) and 2) that the word--Bible--is to be capitalized when referring to the Christian scriptures.
Two sad commentaries on our American culture today: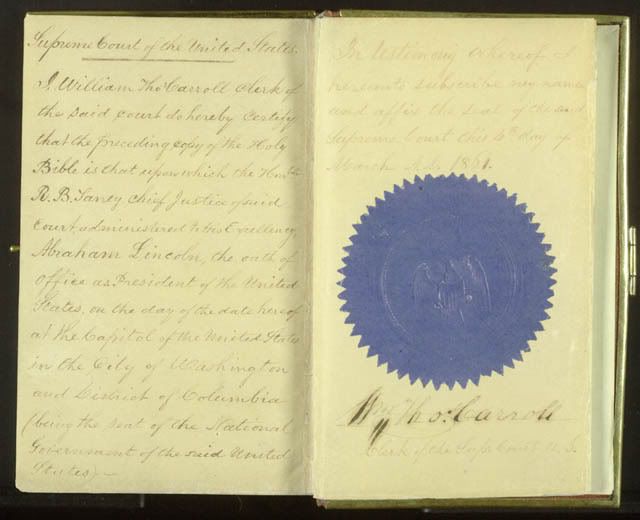 Last Monday, before Inauguration Day, CBS published
this story
discussing how the Lincoln Bible would be used to be sworn on by then-President Elect Obama. Unless specifically referring to the book which Lincoln used for his inauguration, the author would refer to God's Word as simply "the bible." Five times, he or she clarified that the book to be sworn in on was simply--a bible.
While the tradition of swearing in using a Bible is simply that-tradition--it does reflect the distinctly Christian heritage the United States of America was signficantly influenced by. The Bibles used for swearing in Presidents have not just been
any
holy book for some miscellaneous religion: if it was a Bible, it was The Holy Bible, the testament of the Christian faith. It is denigrating to my faith and to our country's heritage to reduce it to simply "the bible"--as if it was irrelevant which religion was associated with the book.
Today, then, Audrea pointed out to me a Garrison Keillor
op-ed piece in the Courier Journal
. In referring to President Obama, Keillor says:
"People were being marshaled into waiting areas for each train to D.C., each of us with a Commemorative Train Ticket with a picture of Himself on it"
Did you get that? "Himself."
Specifically, note this question and answer from the
Chicago Manual
:
Q. Is it proper to capitalize pronouns that refer to a deity? For example, "God is willing to forgive anyone who comes to Him."

A. Yes, although it's not Chicago style. Capping the pronouns can imply an expression of religious faith on the part of the writer; lowercasing them leaves the writer's beliefs unclear. The choice of style should be made with sensitivity to the type of reader you are addressing. Lowercasing is more inclusive, but it might offend in some kinds of religious literature.
So, if it wasn't obvious to you already, it should be now: People are worshipping the President as a deity, and are trying their best to relegate God to a myth.