I hate having to preface a post with apologies, but I probably should just so my own family and friends affliated with PCC won't be offended. So, Cory, Jonathan, Amanda, Megan, Karen, Rob, and anyone else who I've left out: sorry, ahead of time. :)

Check out the new innovation coming soon for Fightin' Fundies!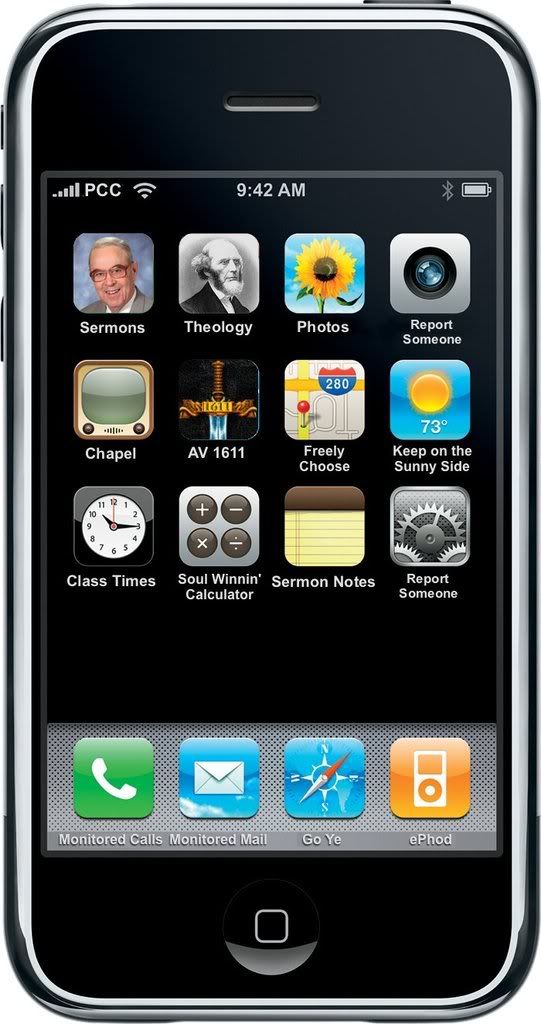 You can read all about the details at
TBNN
.
Bonus points go out to anyone who can correctly identify the man in the "Sermons" icon and the theologian in the "Theology" link!