Audrea and the girls have spent the last 2 weeks in central Wisconsin with Grandma and Grandpa. They've had an incredible time and I'll post a blog photo essay soon... but today I want to share with you an amazing experience.
I came over to celebrate Memorial Day weekend with them and Au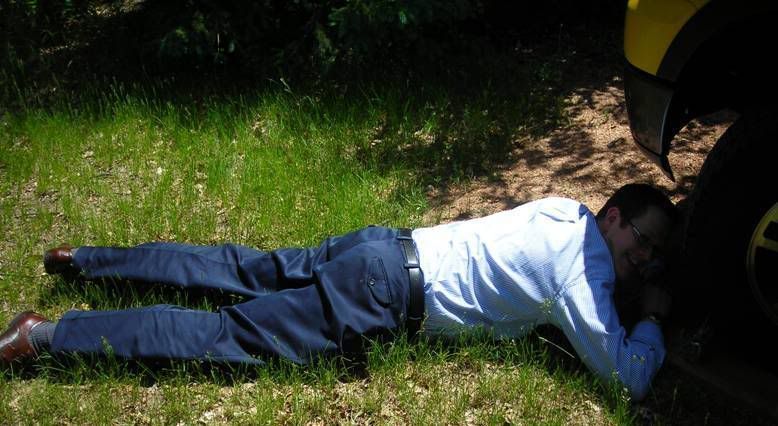 drea's brother and sister-in-law. We've had a wonderful time so far... So when we pulled in to the driveway after church today, we saw something furry on the ground. After we saw what it was, we grabbed a smoked almond and tossed it to it. The little thing was so tame and basically unafraid. After I had spent some time snapping some pictures, I crawled under the truck to watch it some more. Audrea snuck up on me and caught this funny picture of me.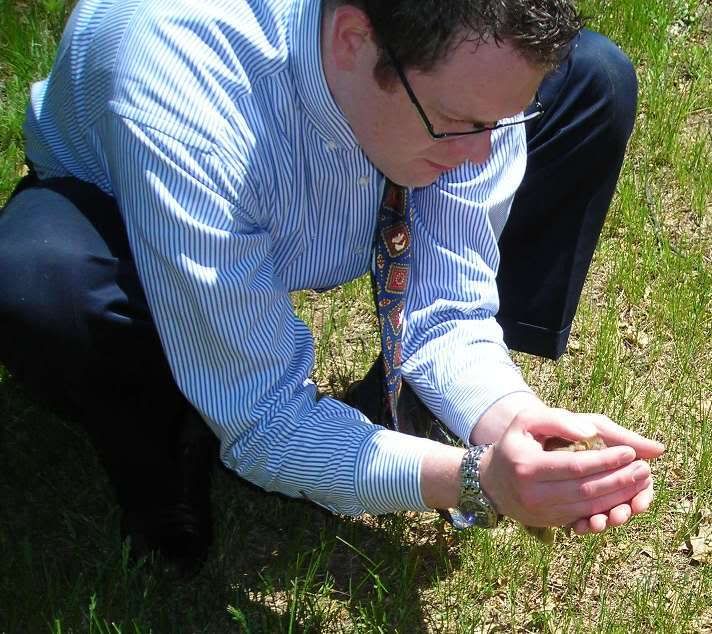 What was amazing then was that this little something ran right up to me. And then allowed me to hold it.
If you look a little closer, you may be able to see what it is. It's something very small and cute:
Have you figured out yet what it is?
Yep. It's a baby squirrel! The little guy was so gentle and clearly without his mother and unexperienced with humans. I sat there for several minutes letting him eat the almond and explore.
Here is my favorite picture I took of him: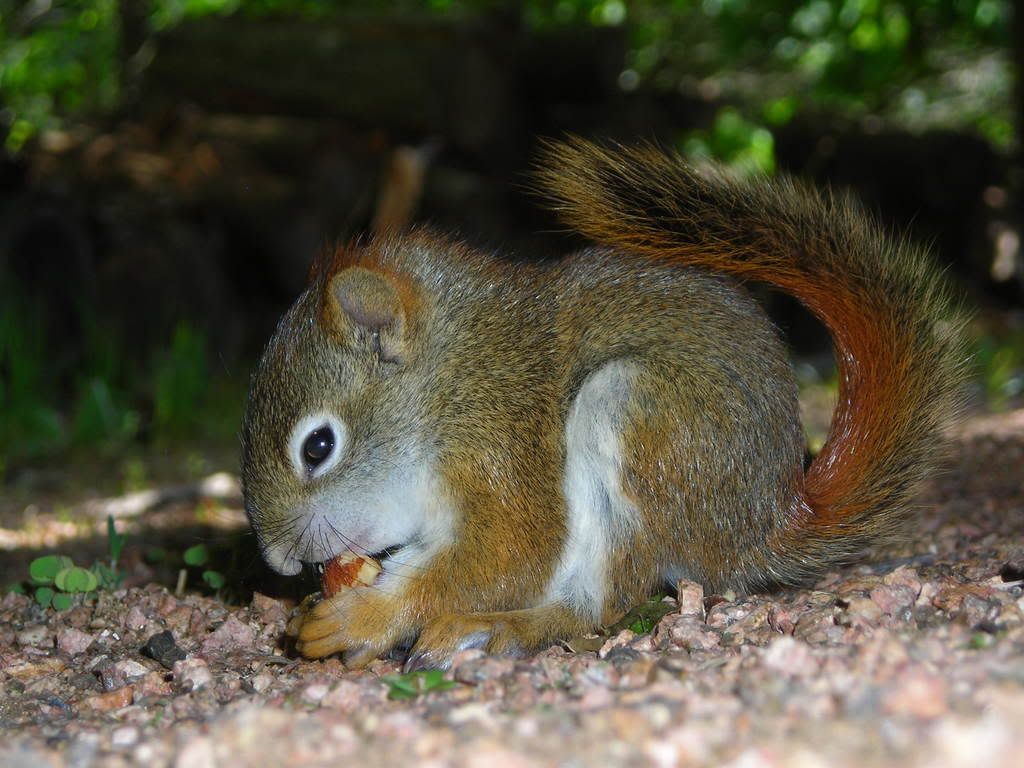 And finally, click here to see a short video.