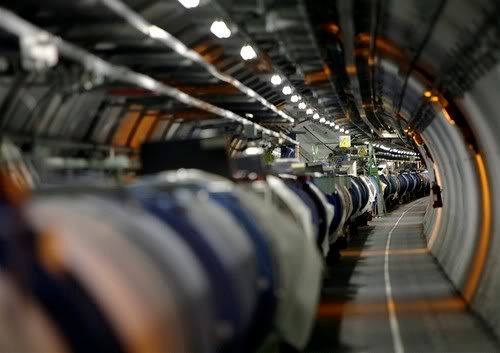 Construction on the 17-mile long tunnel 328 feet underground began 14 years ago and has so far cost $5 billion.
What would drive someone to build a tunnel like this and for that cost? So they can figure out what happened at the beginning of time. Read about their desperate search
here
,
here
,
here
, and
here
, but you'll find the much more accurate answer to the question they've spent so much time looking for
here
.