A friend posted the other day the following excellent question:
How do you handle it when you find yourself sinning in this area? I can relate very well to your words here and I tend to get very discouraged and guilt ridden with the anger I sense within myself...the unexpressed anger even...that I know is there but like you said, by the Grace of God He is keeping me from sinning against others and Him with. Do you ever get discouraged because of it? Is it hard for you as it is me, to believe the Gospel is for yourself in those moments and times where you fail?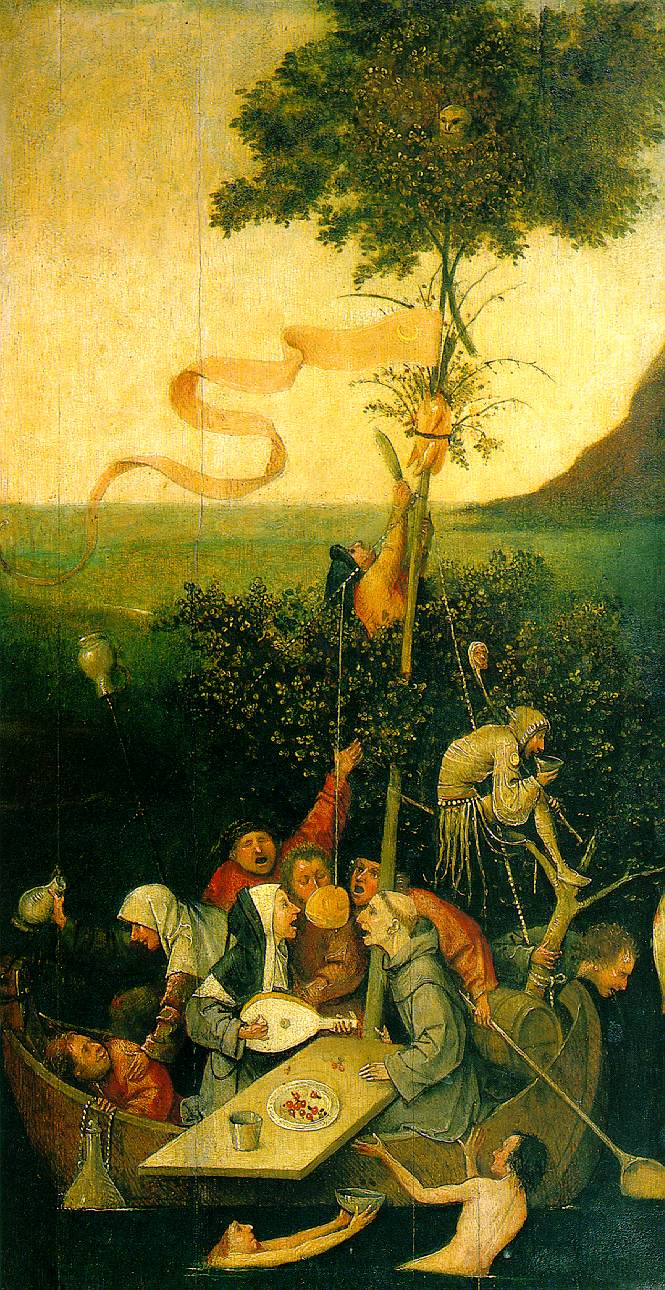 This is a
real
question. This
is
the kind of question I wish people would just come out and ask. If you're a true believer, these
are
the kinds of questions you should be asking. This is the kind of transparency that we as believers should have with one another: Admitting to one another that we struggle with sin and that it is so pervasive throughout our inner being, that even when I feel outwardly I am growing in grace, inwardly I face a battle minute-by-minute.
I hope my statement "if you're a true believer" makes you wonder how I can get off saying that. Well, here's how: "If we say we have no sin, we deceive ourselves, and the truth is not in us." (
1 Jn 1:8
) John is saying much here.
First, saying that we've got it together is a real
crock
. The implication is not hidden--we do sin. And telling ourselves we don't isn't getting us anywhere. In fact, it is further underscoring the fact that we are rebels against a Holy God and it is exalting myself above the God who made me and Who brings down the proud.
To do its worst, evil needs to look its best. Evil has to spend a lot on makeup. Hypocrites have to spend time polishing their act and polishing their image. "Hypocrisy is an homage that vice pays to virtue." Vices have to masquerade as virtues--lust as love, thinly veiled sadism as military discipline, envy as righteous indignation, domestic tyranny as parental concern. And this is so whether the masquerade takes the form of putting on an act or making up a cover story. Either way, deceivers learn how to present something falsely, and they exert themselves to make the presentation credible. From Not the Way It's Supposed to Be by Cornelius Plantinga Jr.



Second, John is not just stating a
tautology
: "if you lie, then the truth is not in you." I think John is saying something much deeper. Who is the Truth? Maybe this will ring a bell: "I am the Way, the Truth, and the Life." If we are not able to say the same thing with our mouths that God says about us (i.e. confess), then the natural inference is that we have not believed in our hearts what God says about us--that we are sinners. Christ is not in us and we are not in Him if we cannot confess that we are sinners.
But John doesn't leave us to draw these inferences. He puts it more bluntly: "If we say we have not sinned, we make him a liar, and his word is not in us." (
1 Jn 1:10
) We are calling God a liar and His Word ("in the beginning was the Word") is not in us.
It may sound like I'm not addressing the question my friend asked. But I am. I am not only saying that people who are unable to confess this way are unbelievers, but the
enthymeme
should have been obvious: those who are able to confess this way are likely believers. In fact, when I feel this way, to me, it is an assurance of salvation itself. God uses warnings like these in the Bible to persevere me in my faith.
So what
do
we do when we feel this way. I don't just stay and wallow in that. That's what Satan wants you to do. That old serpent doesn't have any new tricks in his bag. He tries to do what he did at the very beginning--that is, he wants you to not believe the Gospel: that God is good and true and righteous. But that is exactly what John wants the believer to know in his epistle to the believers. He wants them to know that, yes, you will still sin and that sin may be sins completely in the heart (but that's where they all start anyway). But he tells us what to do when we sin. He says that we must believe the Gospel. "But if anyone does sin, we have an Advocate with the Father, Jesus Christ the Righteous. He
is
the
propitiation
for our sins, and not for ours only but also for the sins of the whole world." (
1 Jn 2:1b-2
) John tells us what we must do when we know that we have sinned: "If we confess our sins, he is faithful and just to forgive us our sins and to cleanse us from all unrighteousness." (
1 Jn 1:9
)
So is it hard for you as it is me, to believe the Gospel is for yourself in those moments and times where you fail? It is
hard
in the sense that my pride wants me to think that I am so bad that the Gospel can't be enough. That's a lie. Sometimes it is
hard
in the sense that in my pride I want to think that I am
not
that bad. That's a horrible lie and I must flee from that because that is a huge warning sign (see above). It is hard in the sense that I am often overwhelmed at the fact that though I am justified completely, I have not been thoroughly sanctified. It is
hard
when I think about how this battle with sin will go on and on until Christ returns or calls me home. Inwardly we groan as the creation, longing for our ultimate redemption, longing to be saved from this. (
Rom 8:22
) Our ultimate reward is salvation and we long for it deeply through our very bones. But it is precisely in these moments that we
must
believe the Gospel. We must believe that:
When Christ had offered for all time a single sacrifice for sins, he sat down at the right hand of God, waiting from that time until his enemies should be made a footstool for his feet. For by a single offering he has perfected for all time those who are being sanctified. (Hebrews 10:12-14)